News and Events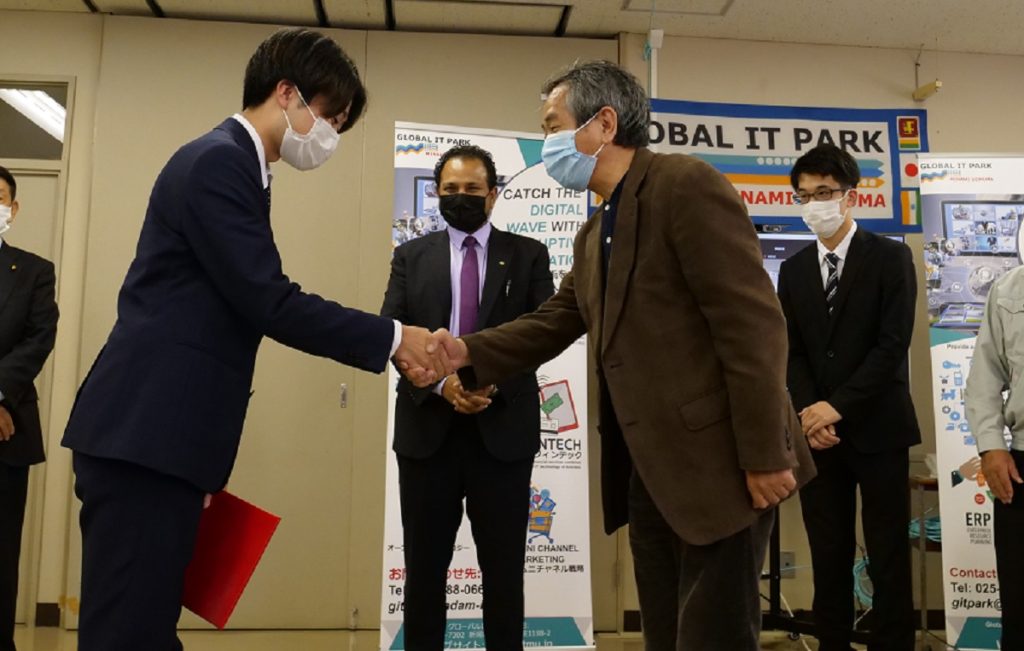 GITP 5th Anniversary Debriefing Session
Global IT Park recently celebrated its 5th Year of excellence. Adam Innovations together with 3 other founding members (Prefectural government, City Council, and the International University of Japan) started Global IT Park to revitalize Niigata.
At the anniversary event, Adam Innovations President Mr. Kaushal Wawlagala explained the progress Global IT Park has made in the last 5 years. Adam Innovations also presented its future plans to the audience.
2 students of International University and 2 students of Kaishi Professional University obtained the internship completion certificates.
City council members, University professors, City office members and executives of local Niigata companies participated in the event.