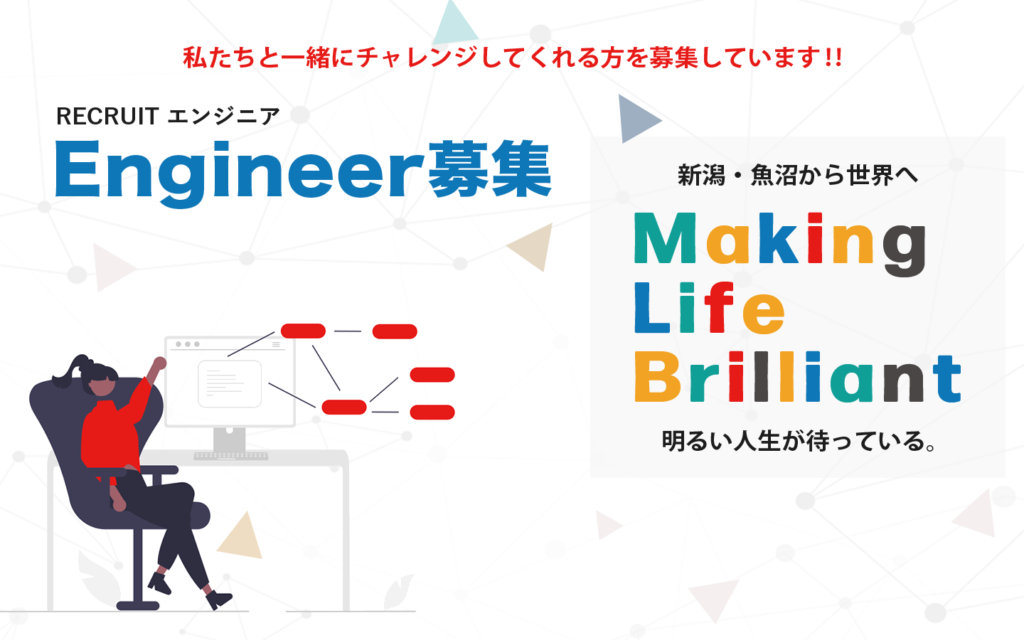 We are looking for people who are willing to take on challenges with us!!
Adam Innovations and Global IT Park member companies are eager to support Japanese youth to develop their career and IT and Digitial Technologies.
We also aim to transform lifestyles and work styles for the 5G era and realize a more convenient society.

Internship program at Adam Innovations, by KAISHI PROFESSIONAL UNIVERSITY
Potential Positions:
Software Engineer
Customer Support Engineer
Network Engineer
Cloud Infra Engineer
Application Engineer
Business Analyst
If you have any programming language knowledge it will be an advantage.
Basic English knowledge is an advantage.
Even if you are new to programming we will help you to provide the necessary training to build your skills.
Department and specific positions will be determined at the time you join us based on your suitability.
Apply Now