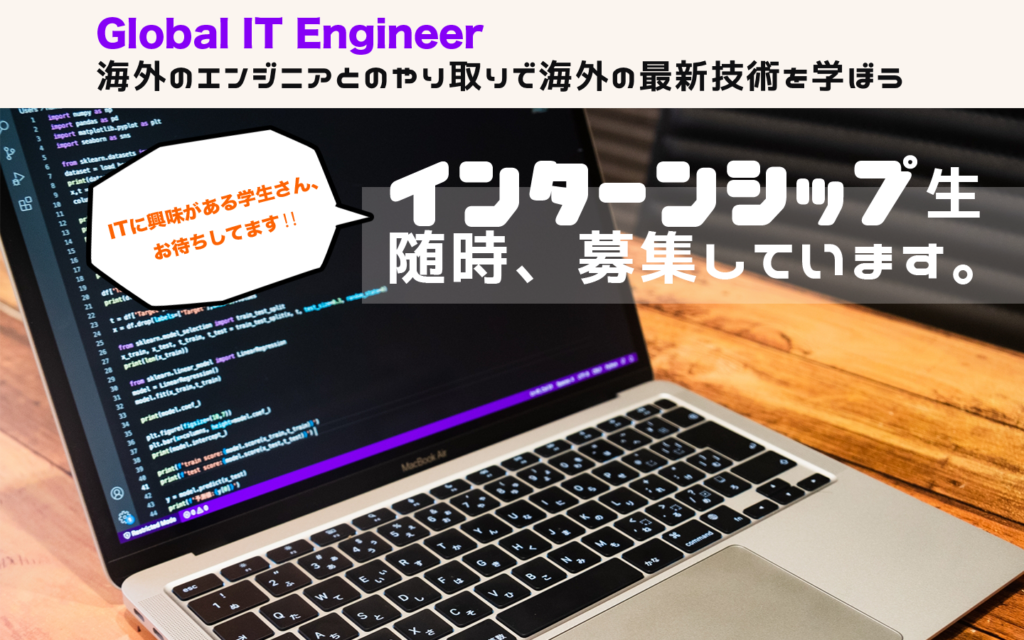 Adam Innovations is looking for a voluntary internship student.
Since we actually interact with overseas engineers, we can aim to improve your English skills as well as IT skills.
Implementation period: 1 to 3 months

The implementation period and start date will be decided after consultation.
For accommodation during the period, you can use our dormitory. (free)
Please bear the transportation and food expenses.
Partially, the prefecture's subsidy can be received only when participating from outside Niigata prefecture.
Venue: 1188-2 Urasa, Minami Uonuma City, Niigata Prefecture Global IT Park

Basically, it will be practical training at the Global IT Park (Urasa), but looking at the situation of Corona, You can also practice switching online.
Inquiries: If you have any questions, please feel free to contact us.
Application: Please apply using the internship form below.
Internship application form