News and Events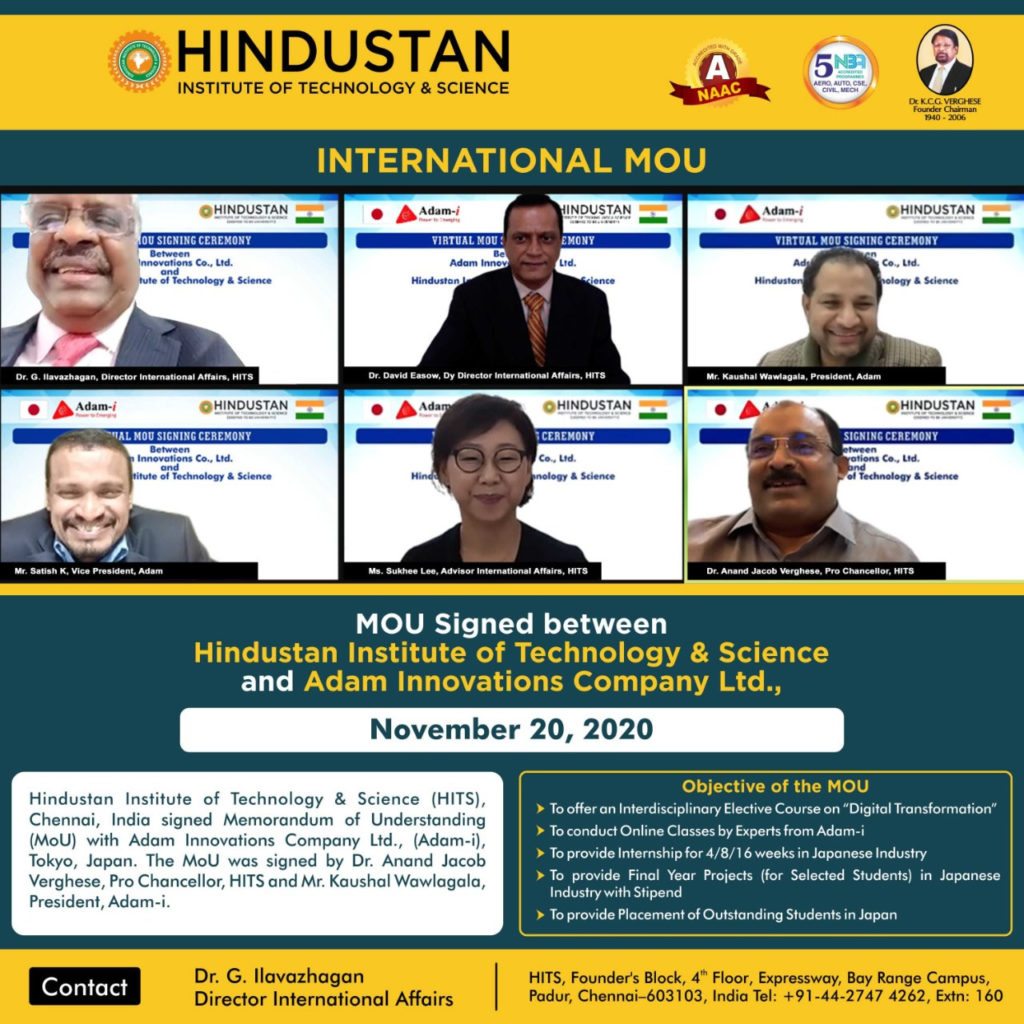 Adam-i signed MOU with Hindustan Institute of Technology and Science
Adam-i partnered with the Hindustan Institute of Technology and Science in India to offer a Digital Transformation Practicum Program for the Final Year Engineering Students.
This course help students to learn real DX and engage in Engineering problems faced by Japanese companies. The course consists of online lectures and internship in Japan.
Hindustan Institute of Technology and Science Vice-Chancellor Dr. Anand Jacob Varghese and Adam-i CEO Mr. Kaushal Wawlagala signed the MOU on 20th November 2020.
The Objective of the Course is to improve student's ability to understand the digital revolution and make smart decisions using digital technology and advanced information management tools. Students will learn Active Experimentation – Testing new ideas and create value, Engaging directly in authentic situations, Connecting the obtained experience with past experiences, and conceptualize the understanding and Extract perceptions into abstract concepts. The course will also have Fieldwork experience to understand breakthrough innovations and Japanese business strategies, Group discussions to learn from each other, Knowledge sharing with industry experts, and Presentations and feedback from experts.