News and Events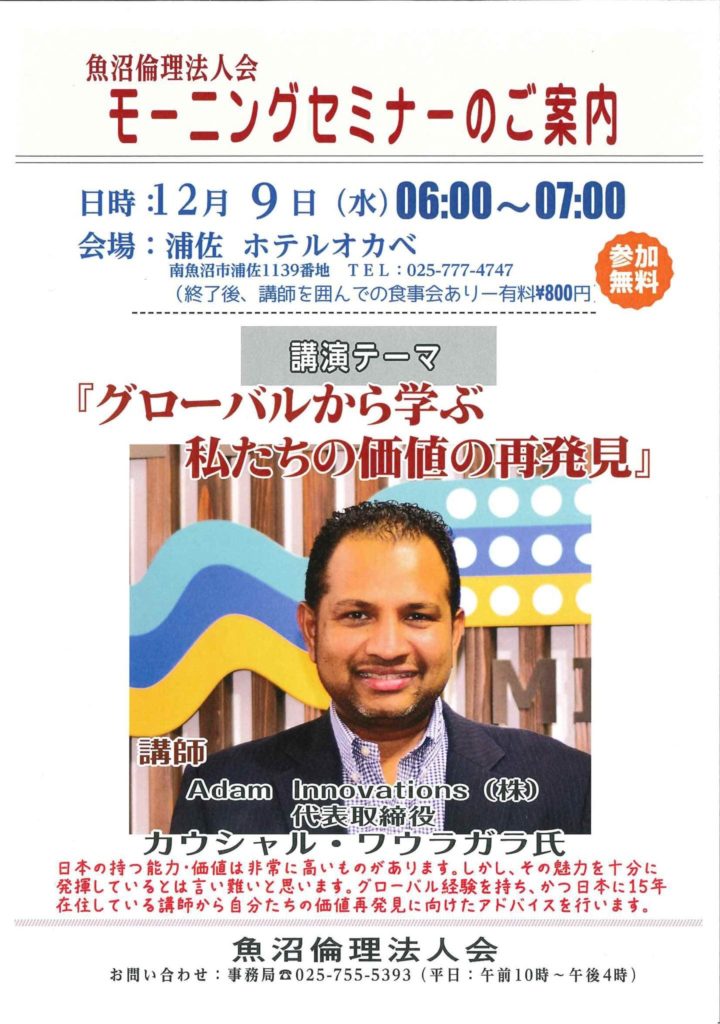 Management Morning Seminar Lecture
The Uonuma Chapter of Ethic Corporate Membership Organization invited Adam-i CEO Mr. Kaushal Wawlagala to deliver a lecture on their Management Morning Seminar.
The event has been scheduled on 9th December Wednesday at Hotel Okabe.
The mission of the Ethics Corporate Membership Organization is to contribute to the prosperity of the Japanese nation and peace in the world through good research and practice, with the aims of life improvement moral upliftment, and cultural development for all.
Mr. Kaushal is going to talk about the topic of "Learn from global and rediscover our values".
CEOs and Business owners in Uonuma and Niigata area plan to join the event.