News and Events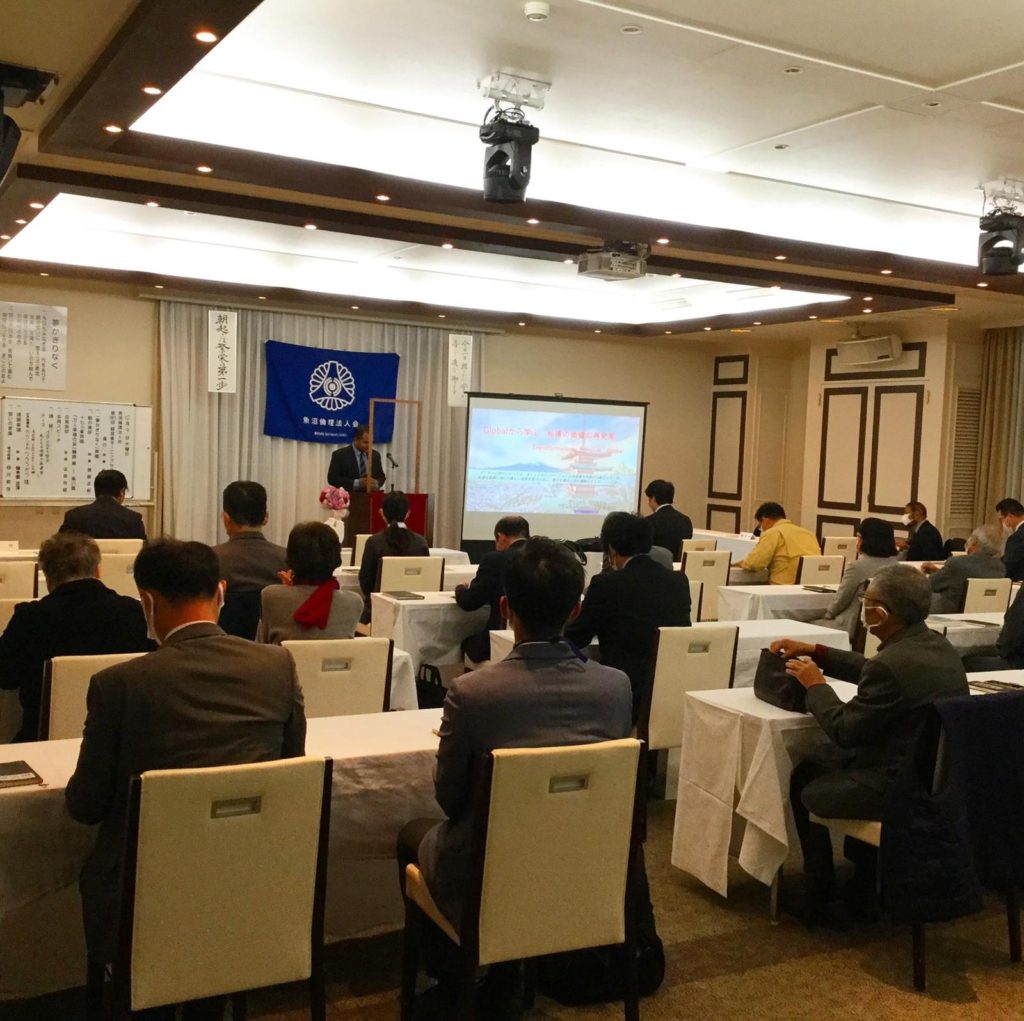 MANAGEMENT MORNING SEMINAR LECTURE
Morning Seminar organized by Uonuma Chapter of Ethic Corporate Membership Organization has completed successfully on 9th Dec 2020.
Adam-i CEO Mr. Kaushal Wawlagala delivered the keynote speech on the theme of " Learn from Global and Rediscover our values".
Despite the time at 6 am, 27 CEOs and executive members from Niigata participated in the seminar and breakfast meeting.
During the speech, Kaushal emphasized digital business trends and how it transforms industries. He also mentioned the various business and technology support that Adam-i and Global IT Park companies provide to Niigata Companies.