News and Events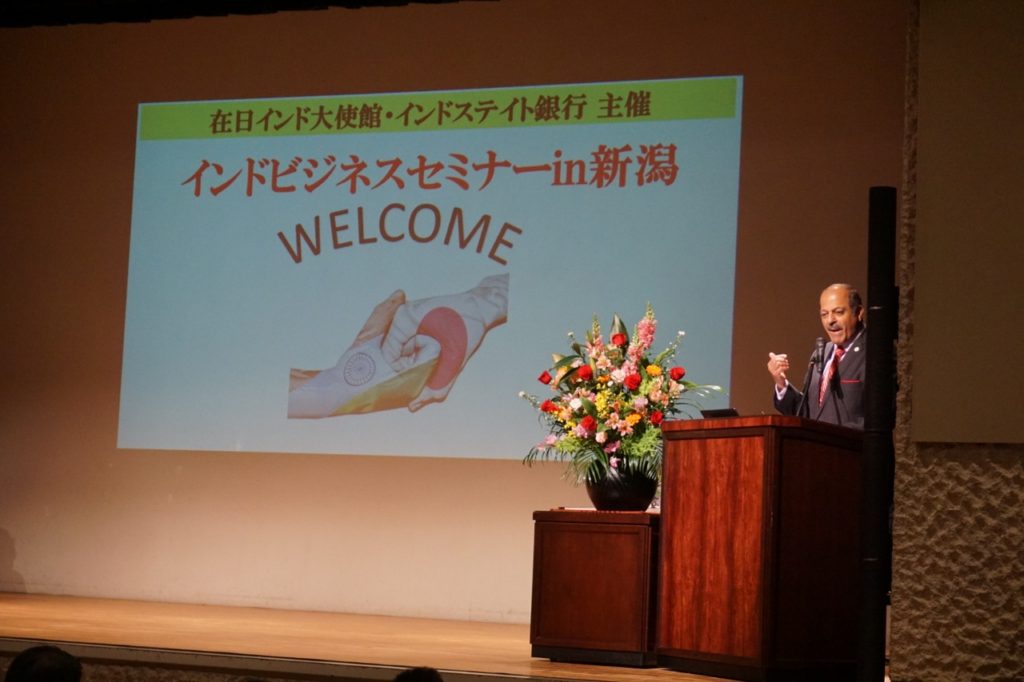 India Business Outreach Program in Niigata.
Successfully completed 2 day Indian Business Outreach Program in Niigata City.
Business Outreach Program was organized by the Embassy of India and State Bank of India. Niigata Prefectural Government, JETRO, NICO and main Banks (Daishi Bank, Hokuetsu Bank, and Taiko Bank) supported the program.
Adam Innovations provided the total support to plan and organize the outreach program in the Niigata City.
Government officials, Business executives, University professors participated the Outreach Program.
His Excellency the Ambassador Sujan R. Chinoy, Niigata Prefecture Governor Mr. Ryuichi Yoneyama, Deputy Chief of Mission of the Indian Embassy, Niigata City Mayor participated as the distinguished guests.
India is one of the fastest emerging economies today have a population close to 1.3 billion. India is home to one of the largest middle-income earners. It also holds the highest youth population in the world.
This was a great opportunity for Niigata companies to look into business opportunities in India and plan their next step.