News and Events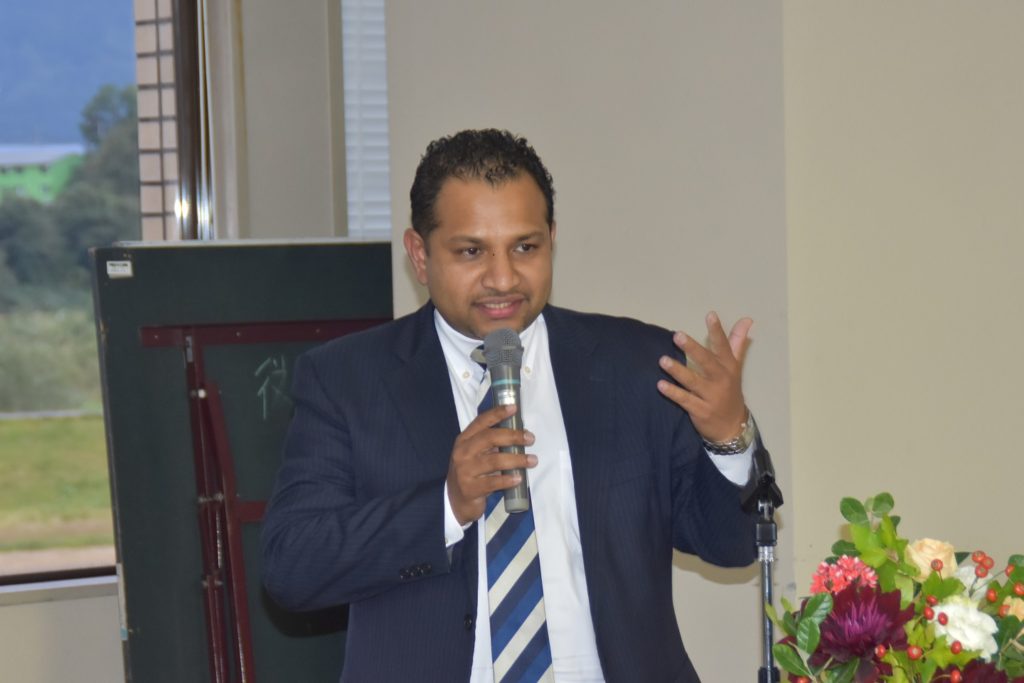 Global IT Park 2nd Year Anniversary
Global IT Park 2nd Year Anniversary was held on Oct 16th, 2018 at Global IT Park.
Executives representing more than 50 companies from Niigata and Tokyo participated at the event.
From the Embassy of Sri Lanka in Tokyo, Mr. Samantha Wijesekara, Minister Commercial at the Sri Lanka Embassy in Tokyo attended
on behalf of the His Excellency Ambassador Professor Dammika Ganganath Disanayake.
In his speech he expressed the importance of Global IT Park as a place to harness the potential of Sri Lankan IT companies in
answering the requirements of the Japanese companies. Key note speech was given by Mr. Murayama Katsuhiko,
Director of Ministry of Economy, Trade and Industry and highlighted how technology and global know-how of Global IT Park companies
can be greasily helpful to achieve Society 5.0 , as well to expand to global markets. Mr. Kaushal Wawlagala, President of
Adam Innovations and Founder of Global IT Park mentioned how Global IT Park companies can support Japanese companies to be
competitive in digital transformation. President of International University also participated at the event.
Two Japanese companies from Niigata also shared their experiences relating to working with Global IT Park companies.